Did you know?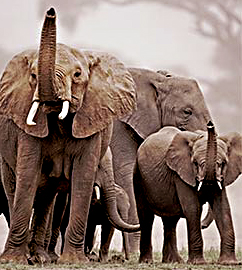 1.
Britain pays into the EU Budget £48 million every day equivalent to £17.5 billion a year gross (£8.3 billion net). This should be used instead to protect and retain public services and pensions. This payment to the EU Budget will rise again next year.
2.
Britain was forced to contribute £8 billion to bail out the Greek economy under article 122 of the Lisbon Treaty even though we are not part of the euro-zone. This money could be lost if Greek defaults on the loan. We have also lent a similar amount to Ireland. That is another large sum which could instead be used to offset the debt.
4.
The EU's European Court of Justice (ECJ) over-rides the Parliament, Government and courts in Britain. This Court has made judgements on trade union rights, collective bargaining and right to strike. Click for further information
5.
EU Directives are the direct cause of the privatisation of the railways and postal services. Since 1972 there have been 17,000 directives and regulations.

6.
The Common Fisheries Policy (CFP) has been an unmitigated environmental disaster. See Fishing Industry Murdered by Brussels

7.
The Common Agricultural policy gobbles up most ot the EU Budget and is a transfer from our pockets into rich farmers bank accounts.

8.
Most laws are made in Brussels not Westminster. Neither are these laws made by the so called virtually powerless European Parliament in which we only have 10% of the votes anyway.
9.
90% of those making laws for us are not accountable to the electorate in Britain. Britain has less than 10% of the votes in the Council of Ministers and 0% in the unelected Commission—Commissioners are banned from representing their national electorates.
10.
The very costly Private Finance Initiative (PFI) was  imposed by the previous Labour government and now the ConDem Coalition is to keep government borrowing off the books because of EU imposed limits on government borrowing.
11.
The 3% of GDP deficit rule and the 60% of GDP debt rule are imposed by the EU's Growth and Stability Pact. When the NHS was introduced Britain's debt was in the order of 230% of GDP!